Overview:
Aiphone Hands-free Color Video Intercom Master Station JP-4MED. Features:
7″ Touchscreen LCD
Hands-free (VOX) or handset (duplex) communication
Selective door release controls
Room-to-room calling
Monitor the door station with the touch of a button
Hearing aid T-Mode compatibility
Digital pan, tilt, and zoom
Brightness control
Connects to JP-4MED or JP-8Z with a single Cat-5e cable
Internal / Built-In picture memory: record max. 20 calls (6 images per call) with up to 5 calls protected from overwriting
SD / SDHC card: record max. 1,000 calls (40 images per call) with up to 100 calls protected from overwriting.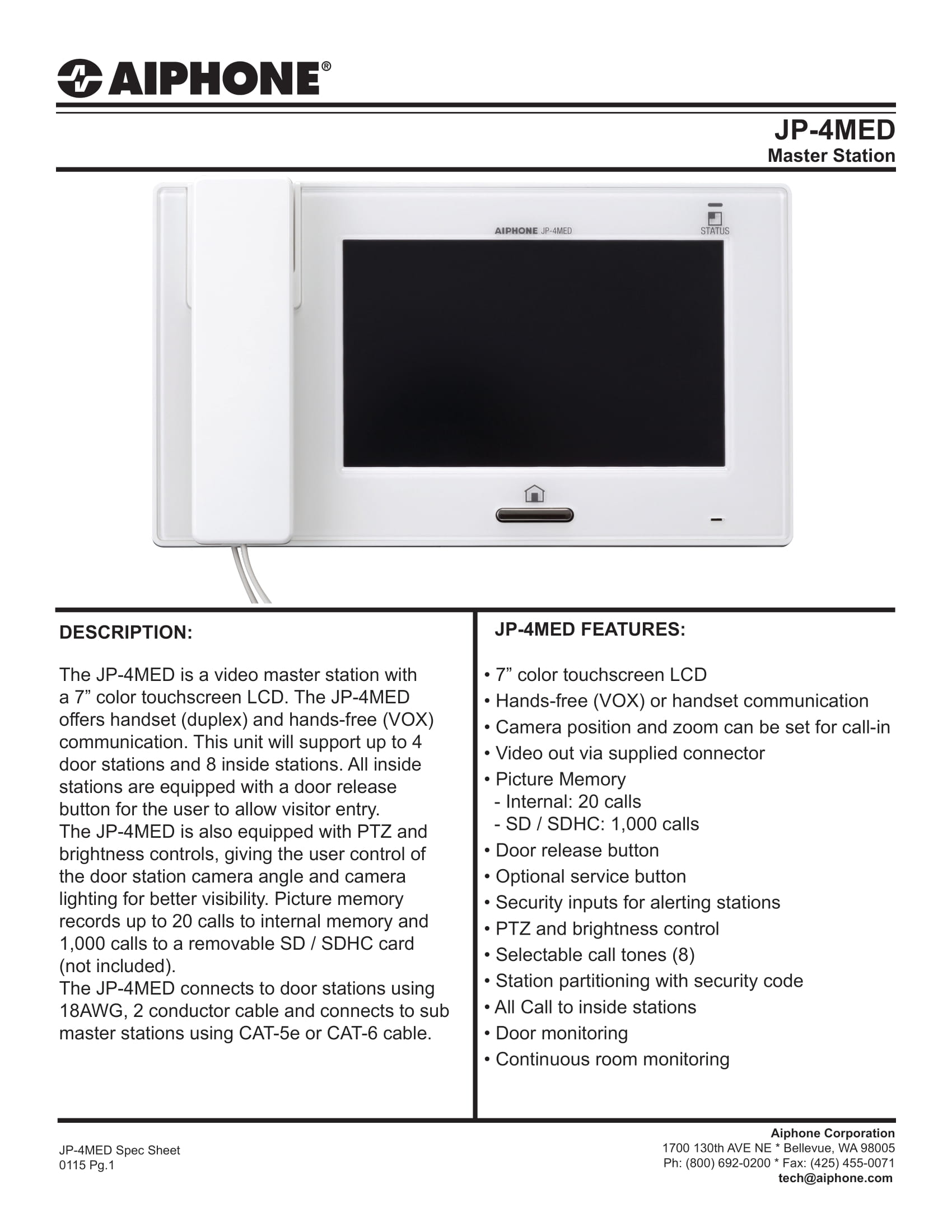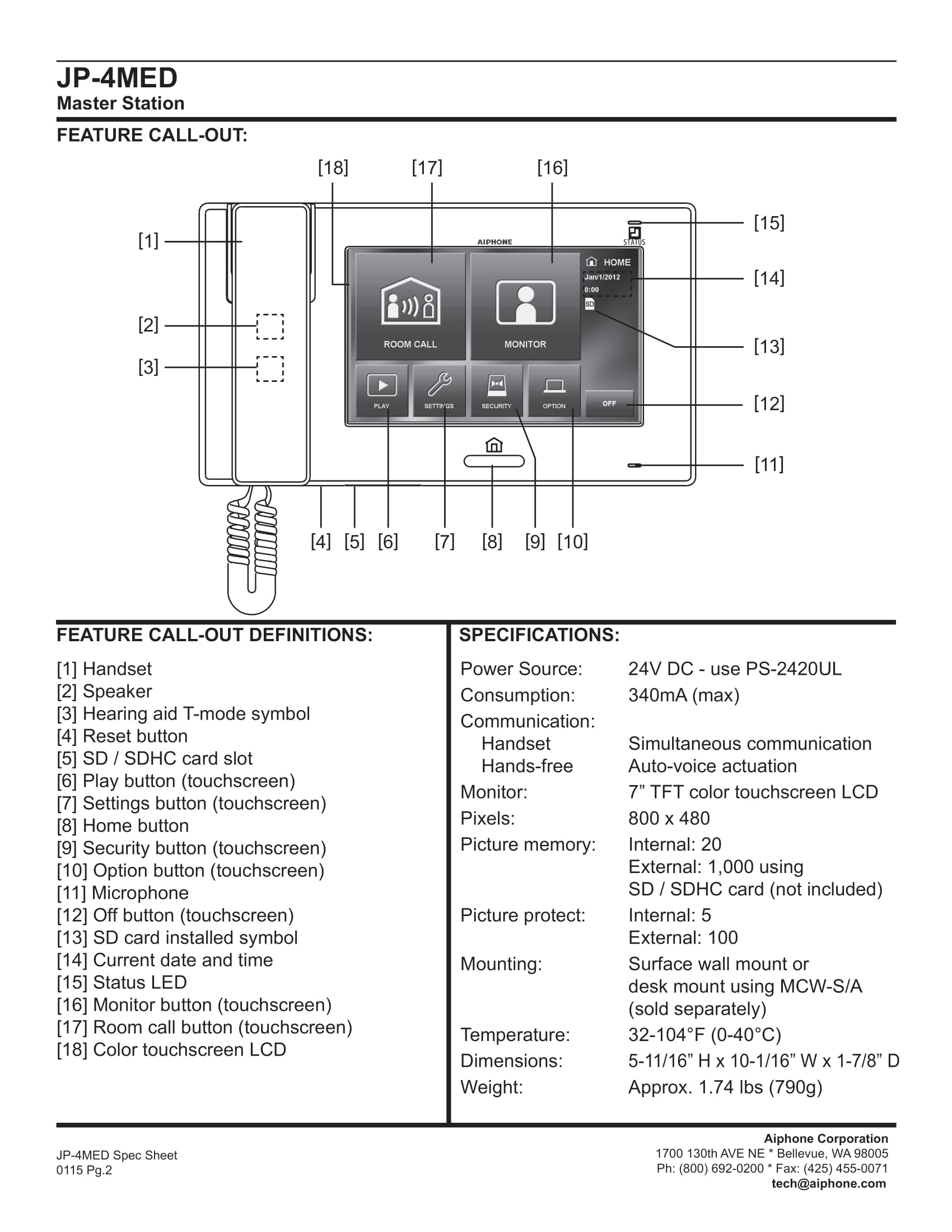 Your review is submitted for approval.